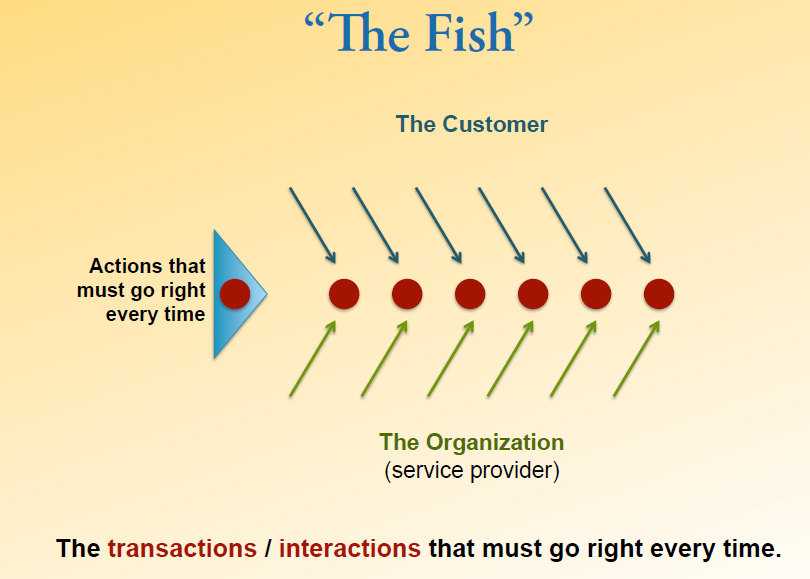 The goal of most organizations and management teams is to continuously define ways to improve the performance of their business.  I believe that Emergency Call Centers are the same – people trying to figure out how to be better.  Emergency Call Centers have some operating environment issues that make the continuous improvement concept more difficult to manage and execute.  Being a 24/7 environment that requires most employees to be "plugged in" at all times, as well as the accelerating demand to keep up with new technologies, makes the Emergency Call Center a demanding environment.  Add to this a never-ending flow of changes to the Standard Operating Procedures and then, at any moment, a major crisis, cultural changes at times seem overwhelming.
The Transactional Behavior Analysis and Alignment System is a unique concept that uses the existing hierarchy, training, quality assurance reviews, and user feedback – but modifies them in a way that naturally changes the culture.  This system can be organized and managed with existing meetings, training and review processes, ensuring that the additional workload and group meetings, that often accompany a cultural change effort are not needed.
The results of this analysis and the system alignment that follows will change the culture, and employee attitudes improve because of the ability for every employee – from a Call Receiver in training, a Call Receiver on probation,  to your most seasoned Dispatcher – to understand a more consistent pattern of communication protocols. This system allows for  a more efficient work environment, reducing the Call Center personality-based communication protocol that has a direct negative impact on performance, turnover and communication efficiency.
So what is this Transactional Behavior Analysis and Alignment System?  It actually is a very simple concept.
First some background information… 
I have always been involved in turning businesses around.  When I came out of MBA graduate school in the early 1970's, I was always assigned part of the business that was not performing and needed to change.  Since all business activities involve people, these activities always involve the culture of the people.  So, it is always the Culture, stupid.
Webster's 9th New Collegiate Dictionary define Culture as – 1) the integrated pattern of knowledge, belief and behavior that depends on man's capacity for learning and transmitting knowledge to succeeding generation; 2) the customary beliefs, social forms, and material traits of a social group.
So, when someone starts talking about cultural change, they are talking about changing the  very fabric of how things get done and how we transmit this knowledge to the next generation.  If you want to change a culture, it is more about behaviors than attitudes.
As the Training Director for a 40-store department store, I was given the challenge to change 2 specific cultural aspects of the company – the service culture of over 5,000 employees, and the unit store management culture.  Can we build a Team environment?
In those days (1979), the world was discovering personal styles, and the most significant concept was helping people discover the idea that we did not all think the same way.  Yes, there are Controllers, but there were also Analytical, Amicable, and Persuaders.  People had traits that had impact on not only what people believed was important, but also how they came to a decision, how they trusted facts. The idea that some people thought before they talked, while others talked and thought at the same time.
There was also discussion about which type of leadership style produced the best outcomes – a strong confident authoritarian or a more respectful engaging listener.
On the customer serviced effort, there was in place a culture that was driven by a relentless effort to manage the inventory.  The control managers had lots of audit points and were frequently checking everything.  As a manager, if you did not perform well when audited, there were ramifications that seemed very negative.
In both of the cultural environments, people quickly came to grips with those behaviors that were rewarded and which behaviors were punished.  At times morale was poor – employees treated working as a job not a passion – and, as the company grew, senior management knew they needed people with passion for the business to be successful.  So I was given the opportunity to change the Culture.
The initial effort was to start with the theory that people with better attitudes would change their behaviors.  We did personality training for all levels of management with the idea that, if you knew how others thought, developing greater empathy-you would have a better attitude.  We offered more product knowledge and management skills training, we spent time putting managers through more and more training knowing that attitudes were the pathway  that changed  the culture.
At the same time we instituted Customer Service Secret Shoppers.  This program was call the "Hanger Report" and each store received between 2-10 shops per week.  A service was hired to see if the salespeople recognized a customer within 20 seconds, looked the customer eye-to-eye, did suggestive selling, and on and on.  Each month the store management received their scores and what was meant to be a secret was now public – the shops had a date, time and department, so the managers looked at the employee schedule and knew exactly who was working during the mystery shop.
In all, we had just changed a culture from one of control the inventory to fear of getting bad scores on a Mystery Shop.  The employees did improve the customer service, but the relationship between management and employees remained poor.  It is hard to have a passionate workforce that cares about getting better when management and employees don't trust and respect each other.
I realized that over a year of management seminars and customer service hoopla, we were getting some cultural changes, but it was forced – not authentic  and genuine.
I got an idea.  My thought was that the employees really didn't understand what the Secret Customer Services Shop was about. They just needed to be more knowledgeable about the behaviors being audited.  I went to my boss, head of human resources, and told him my idea – I wanted to pay every employee 1 hour of work time to take our Mystery Shop and go shop a competitor store of their choice.  This included all employees – the stock guys in the back hall to the CEO.  After this experience, each manager then held a meeting to discuss their experience, and  all managers had to report on what was talked about.
This is where I learned that when you do any process, no matter what you intend, the unintended will rule the day.
What an outcome.  First, all employees become aware and supportive of the new behavioral standards.  What I did not expect was the incredible amount of pride the employees gained from doing these shops.  They learned that at Nordstrom, if you were not wearing the right clothes, you were ignored.  That at the other competitors, sales associates were rude or difficult to deal with.  The entire organization experienced a consistent work requirement – we all had to do this activity, so we were all in common.  Management and sales associates were all required to do the same task.
I believe this simple customer service exercise changed the entire culture in less than one month.  All of the training classes, personality style programs, parties and speeches were nice, but this simple activity of people taking the customer service behavioral standards and believing they were fair – believing they were right, and knowing that they were better than our competition – provides the passion and pride to change the entire corporate culture.
One more story:
As the CEO of Tully's Coffee, I was also challenged to change a culture of service. This time we had 100 stores in 6 states.  The reality is, we defined some key behaviors, held management training, and held manager meetings – much like I did at the department store.  Things were getting better, and one day Max Israel walked in with his customer service survey system called "Customerville".
It was a very simple on-line survey system that allowed customers to give each of our individual stores feedback on 6 basic service elements that had to go right every time, plus it allowed any customer to provide us a comment of their choice.  If the comment was very negative, it triggered an immediate text message to the store regional manager.  If the comment was positive, the store manager could print an award certificate to thank the employee or store team.  These service scores were shown to store employees weekly.  The system was put into all 100 stores and changed the store's service culture within 2 weeks.
Well-defined behaviors – measured consistently and frequently – is the pathway to cultural change.
 Attitudes follow consistent behaviors – Behaviors do not follow better attitudes.
The Transactional Behavior Analysis and Alignment System is the logical conclusion of the two stories above, as well as all the other cultural changes I have been a part of.  Let's break this down…
The goal of this system is to -align hiring expectations, training, frequent quality assurance reviews, annual reviews, and user feedback into a consistent, well understood, and totally accepted behavioral standard.
In the Emergency Call Center Business, there are 4 basic transactions that must be analyzed:
911 Caller to Call Receiver
Call Receiver to Dispatcher
Dispatcher to Field Organization
Field Organization to Citizen
The most interesting issue is that the vast majority of calls to a Call Center are not dispatched.  The ability to make a judgment about whether a call needs to be dispatched means in the first transaction, there are 2 distinct patterns of behaviors.
In this system, I review your hiring materials, training programs, quality assurance review forms, annual review forms and user feedback programs for each of the transactions.  Once reviewed, several processes could follow.  The fastest approach is the management team is given the task of aligning these efforts.  This includes making sure each behavior is well defined as some of the behaviors are simple yes or no elements, while the rest are more intuitive and require a 1-5 (1 Poor, 5 Great) discussion approach.
The Call Center culture changes when the following steps are in place:
Hiring the right people – these are defined personality profiles, and strong multi-taking and typing skills are important, but clear expectations can be better communicated with this transactional approach.
Consistent training – with the transaction approach, there is less personality involved.  The number one comment that tells you if there is a problem is "that's not the way I was trained".  The Call Center has always relied on a "mentoring training" approach.  This system lessens the reliance on this method.
Quality assurance reviews that enhance training and lessen management's judgment – once the Quality Assurance reviews (QA) are aligned in this system, of the 15-20 required behaviors,  6-7 of the these behaviors are simple  yes or no judgments, but 8-12 required behaviors are more intuitive and use a 1-5 scale.
It is suggested that both the Call Receiver/Dispatcher and Supervisor/Trainer listen to calls and each fills out their scores and comments.  Then both share their scores and discuss the differences.  This process is where culture changes.
There are 3 things that happen with this process:
The supervisor and employee agree.  Very Good – both on the same page.
The supervisor gives the employees higher scores than the employee scores.  Very Good – builds pride and confidence.
The employee scores higher than the supervisor.  The Best – these discussions will define if the employee can be brought into the culture or allow progressive discipline to be documented.
The Annual Review – with the alignment of all behaviors and a monthly QA approach, the Annual Review will be directly related to the consistency and discipline of doing the monthly QA's.
The user feedback – NECCSO has developed an industry standard for receiving 911 caller feedback, 5 questions with a 1-5 scale:
Overall, how satisfied were you with the assistance provided by the 911 operator over the phone?
 The 911 operator was very quick to understand the situation you were calling about.
 The 911 operator was professional and seemed to care about helping you.
 The 911 operator listened to you and understood your situation.
The 911 operator clearly explained what they could do to help.
Plus a robust comment management system.
This system reports weekly on the scores and, working with other regional call centers, establishes a regional score for the creation of healthy competition on the 911 service your region is providing.
This feedback system will change the service culture within 2 weeks of being implemented.
Conclusion:
The Transactional Behavioral Analysis and Alignment System is efficient, effective and inexpensive.
This system lowers turnover, saving significant $$.
This system can be implemented without lots of group meetings and expensive speakers.
This system will help create a better working culture – reducing bullying.
This system will ensure the 911 caller gets better service.